Ballsy! Cup mode now available!
---
Ballsy! World Cup 2020 now has a cup mode! You can play a 5-round tournament with one of the following countries:
Europe: Germany, Spain, Italy, France, Holland, Portugal, Belgium, England, Croatia, Sweden, Denmark, Switzerland, Poland, Greece
South-America: Brazil, Uruguay, Argentina, Colombia, Venezuela, Mexico, Chile, Peru
Africa: Senegal, Tunisia, Nigeria, Algeria, Morocco, Ghana, Egypt
Rest of world: USA, Russia, Japan, South Korea, Australia

I hope this selection includes your country, or one that you support!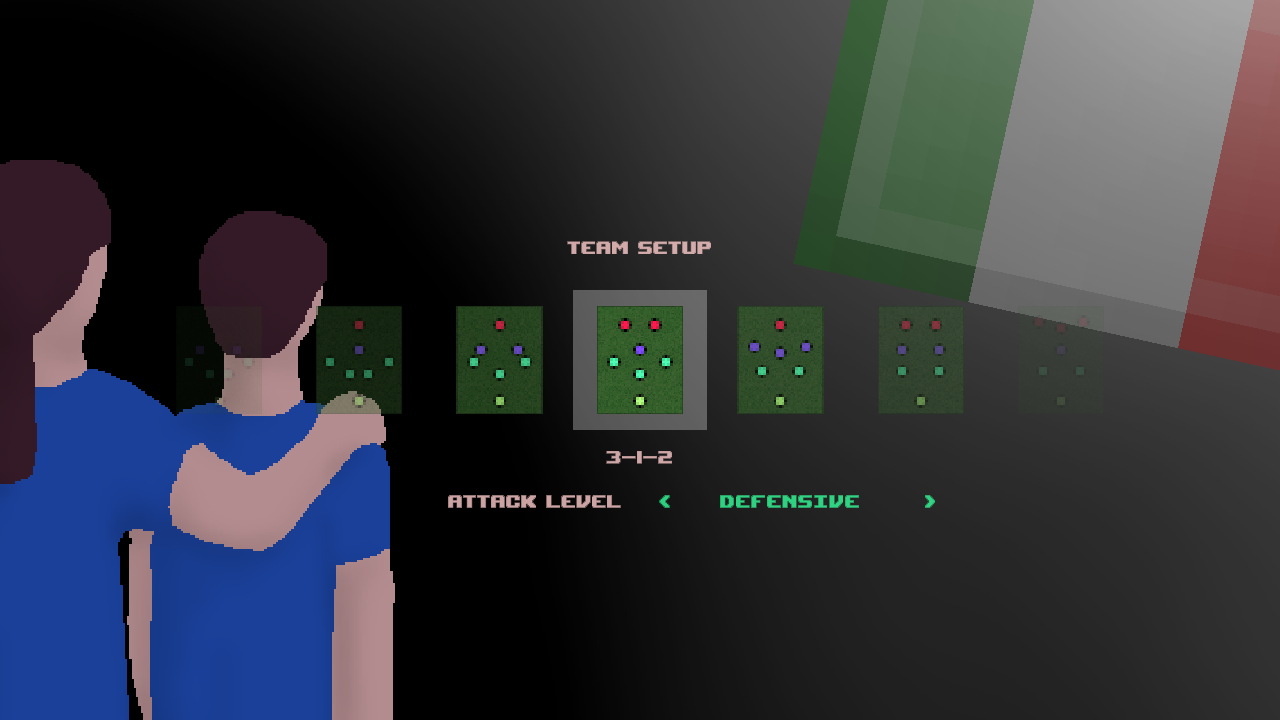 You can upgrade stats, and change tactics, between each match. Otherwise, the implementation in this beta is quite minimalist; there's no cup tree, no other match results, etc; and the game over and win screen are very basic. The purpose of this version is to test the cup mode, and see if there's no major bugs. So if you find any, please let me know in the comments!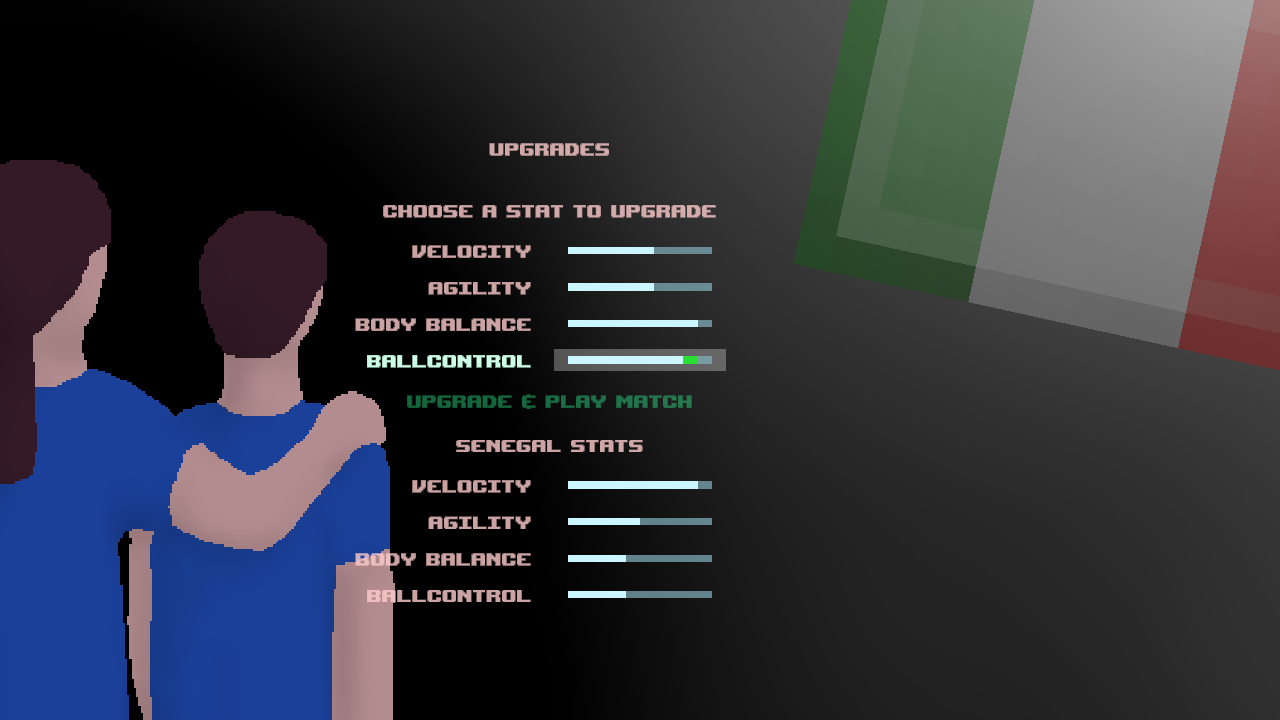 Files
BallsyWorldCup2020_04a.zip
25 MB
Sep 15, 2020
Get Ballsy! World Cup 2020